Dragon Ball has tons of powerful races. Here is their strength rating.
As Dragon Ball grows, Goku's opponents are not only stronger, but also increasingly racially rich. After wreaking havoc on the Red Ribbon army, defeating aliens like Namekian King Piccolo to Saiyan warriors, Goku's "diverse" rivals helped him a lot stronger.
1. People (Earth)
Although humans are the weakest race on the list, they are not completely useless. Although their power is not equal to that of other races, they already know how to fly, developing useful techniques such as Kamehameha, Tri Beam, Evil Containerment Wave, … This intelligent race can restrain the Frieza forces. time, although this planet will be destroyed without Goku and Vegeta. Lack of power, but they compensate with tactics and intelligence. And we hope to see more acting space from humans as the warriors continue to train and grow.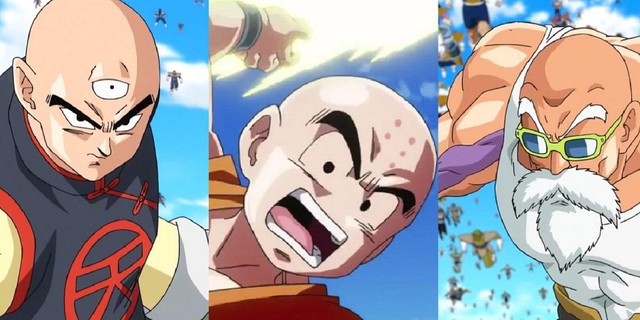 2. Namek
Dragon Ball: Ranking of the power of the 10 races in Dragon Ball World (Part 1) – Photo 2. Although viewers are grateful to the Namek race for the dragon balls, we have constantly seen them as powerless. how to stop all invasions on the planet. There are quite a few special Namekian warriors like Piccolo, Saonel, Pirina, all with incredible strength thanks to merging with other Namekians, although this technique has never been beneficial to anyone other than Piccolo.
With the ability to regenerate lost limbs, increase the size at will, extend the arms beyond the rate, … a Namekian warrior is endowed with many battle systems, but generally, they should only rely on into Dragon Ball instead of your own strength to get the job done.
3. Android
Android was created in a variety of ways: it could be entirely artificial (Android 16 and 19), formerly human (Android 17 and 18) or biological android (Cell). Although the power of android varies by object, for the most part, they are usually around Super Saiyan or Super Saiyan 2 levels.
At first, Android 17 couldn't beat Piccolo after merging with Kami, but later, he showed that he was strong enough to compete with Super Saiyan Blue. Of course, Android 17 is an exception. For a long time, Cell represented the peak power of an Android.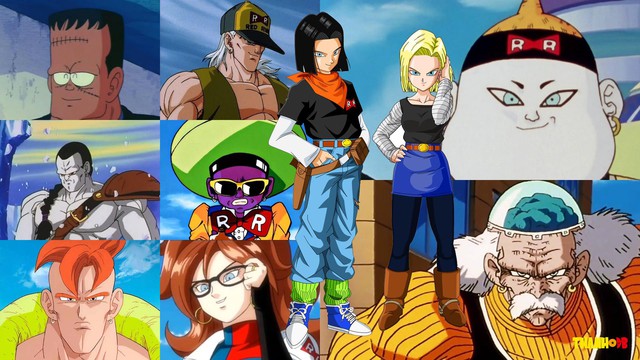 4. Kais
Born from the special fruit trees of World Core, Kais (or Core People) was introduced in Dragon Ball as the ruler of the universe, with many assigned to oversee the entire quadrant of the celestial. ha. Their magic was so outstanding that when Shin appeared for the first time, his power paralyzed Piccolo with fear.
Not to mention that Goku's two effective techniques, Kaioken and Spirit Bomb, both originate from King Kai. Shin – Kaioshin of Universe 7 – possesses the power to crush Frieza (Dragon Ball Z) in one blow. And Zamas, who can fight against Goku Super Saiyan 2 himself for the first time. Although Kai's power is easily surpassed by many, his special abilities have allowed them to protect the universe from a number of major threats.
5. Majin
After learning the concept of love, Majin Buu created her own wife, Miss Buu. Over time, their reproduction led to the creation of the Majin race in the game Dragon Ball Xenoverse and Dragon Ball Online. Do Buu is the pioneer of the race, all Majin have magic, which can turn opponents into candy to eat. The regenerative abilities make them hard to defeat, and the Majin can unleash a lot of Kid Buu's crazy power together with and unpredictable fighting style, turning them into forces of destruction of nature.