During his visit to China in April, Japanese Prime Minister Taro Aso visited the Japanese Cultural Center in Beijing to witness the activities of a comic exhibition.
He also watched two Chinese students study Japanese as the voice of Conan of the Japanese comics.
In the context of the two countries trying to solve many tense issues, Japanese comics turned out to be a way for the two countries to connect a cultural bridge.
Japan has long had a strong influence on comic book culture around the world.
'Manga' culture
In Japan, this is a highly developed industry and according to the Chinese press itself, Japan has 350 comic magazines called "manga".
According to BBC News, also in Japan, animation, called "anime" is the on-screen format of comics, often topping the list of the most popular movies.
In 2003, the Oscar-winning film 'Spirited Away' was introduced to British audiences.
China News says every year Japan publishes up to 4,000 different comics for both children and adults.
The Japanese government is aware of the power of this cultural industry and wants its comics to go internationally.
That is also the way Japan communicates with the outside.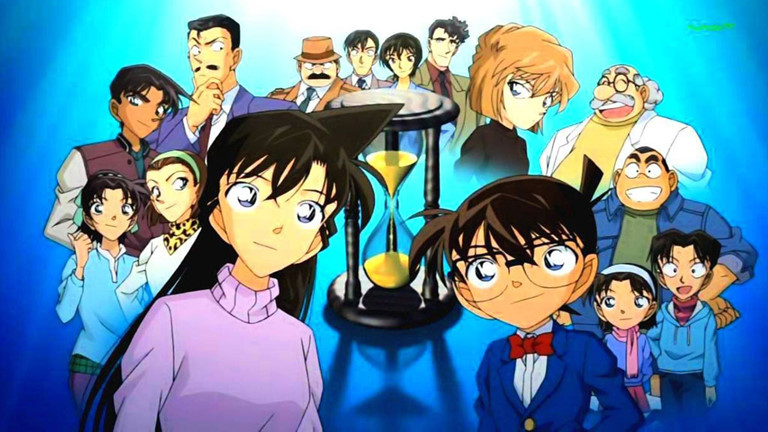 The manga originates from Japanese Buddhist paintings from the 9th century, which satirize the life of the aristocracy.
As early as 2006, as the leader of the LDP Liberal Party, Mr. Aso suggested that a "comic book ambassador" be set up to seduce the world.
According to Xinhua News Agency, three years later, when visiting the Japanese Cultural Center in Beijing, the International Cartoon Award exhibition was created to spread the culture of reading and drawing comics.
In particular about the Conan comics, this is the work created by Gosho Aoyama, inspired by the role of British detective Sherlock Holmes.
Having many fans in Japan, Gosho's Conan has impressive lines and mystical but knowledgeable stories in Japanese interpretation.
Through this series, readers can understand a world of Japanese comics, where a group of evil men dressed in black work and have mysterious things that need to be explained but ultimately love and justice will win.
Surprisingly, the story of Conan, even though it has been for 15 years, still attracts readers. Popular Japanese singer Mai Kuraki has songs dedicated to Conan. Japan has a developed pop culture, in which comics play an important role.
In fact, like Gosho Aoyama's drawings, Japanese manga is very Western, reminiscent of the romantic tradition that has existed in Europe for a long time, but the spirit is still very Japanese.
Is this an attraction when Japanese comics reach out to the world?