Join us in the top 5 world-famous comic artists considered to be Japanese comic legends.
---
Fujiko F Fujio
The author duo Fujiko F Fujio is the father of the famous "Doraemon" comic series worldwide. In 1987, the two separated to go their separate ways. In which Doraemon is still the most successful work becoming one of the leading cultural icons in Japan.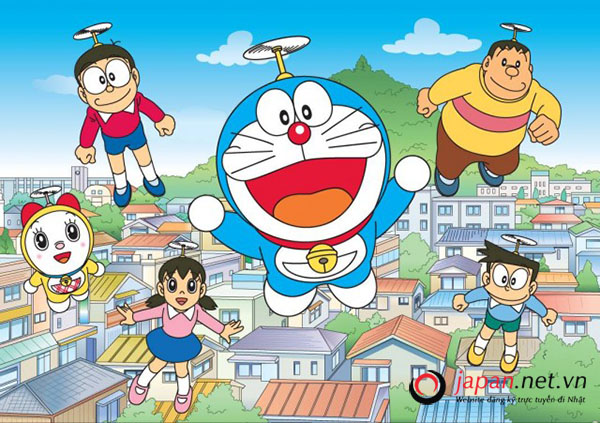 Information about the author duo Fujiko F Fujio
Fujiko F. Fujio
Real Name: Fujimoto Hiroshi
Year of birth: December 1, 1933
Died September 23, 1996 (age 62)
Habitat: Shinjuku, Tokyo, Japan
Years of operation: 1951-1996
Awards: Manga Shogakukan Prize (1963, 1982), Tesuka Ozamu Cultural Prize (1997)
Fujiko Fujio A
Born March 10, 1934 (84 years old)
Years of operation: 1951-1996
Award: Manga Shogakukan Award (1963, 1982)
Hayao Miyazaki
Hayao Miyazaki has been one of the most influential Asians in the past 60 years by Time magazine. He is the director of animation and the co-founder of animation studio Ghibli. Miyazaki was born on January 5, 1941 in Tokyo, Japan. The author of many popular Japanese cartoons (anime) and Japanese comics (manga).
Outstanding works: Nausicaä of the Valley of the Wind, Spirited Away… In which the movie Spirited Away is the most popular anime in Japanese history and won the 75th Academy Awards for best animation.
Akira Toriyama
Akira Toriyama is the author of the popular Dragon Ball (7 dragon ball) comic series worldwide. He started with Wonder Island (1979) published in Weekly Shonen Jump.
In 1984, he released the Dragon Ball series and made a big breakthrough, the work ranked among the top-selling bestsellers with over 500 million copies worldwide.
Information about Akira Toriyama
– Year of birth: April 5, 1955
– Kiyosu residence, Aichi, Japan
– Occupation of manga artist, game painter
– Year of operation 1979 to present
– Featured works: Wonder Island, Dragon Ball, Dr. Slump…
– Award: Shogakukan Manga Award 1982
Gosho Aoyama
Gosho Aoyama is the father of the famous detective comic series Detective Conan. And up until the present time, this series has been hunted by anime fans. Detective Conan is a work that Gosho Aoyamara released in 1994 and has not ended until now.
Author information Aoyama Yoshimasa:
– Born June 21, 1963 (55 years old)
– Habitat: Tottori Prefecture, Japan
– Shogakukan Manga Award (1993, 2001)
– Featured works: Meitantei Conan, Yaiba, Magic Kaito …
In addition to conan has no end in Japan, there are many manga series waiting for you to click right away to read: List of Japanese comics or hundreds of episodes without ending
Masashi Kishimoto
Masashi Kishimoto is known worldwide for being the author of the popular Naruto series and always in the top 3 most popular mangaka in Japan.
Masashi Kishimoto started his career with "Karakuri" in 1995. This series earned him the monthly "Hop Step Award" of Weekly Shōnen Jump magazine and opened a promising path.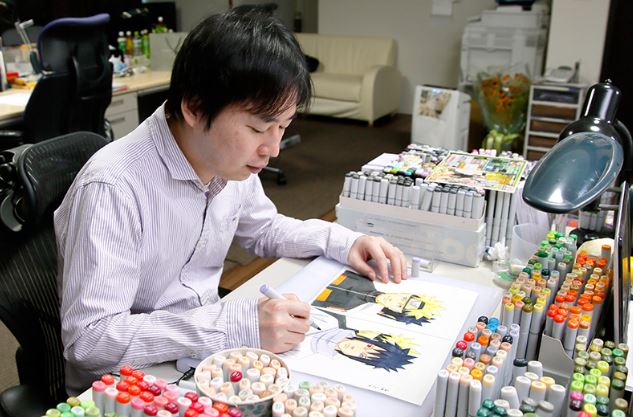 Information about Masashi Kishimoto
– Born: November 8, 1974 (43 years old)
– Place of residence: Okayama City, Japan
– Famous for Writing Naruto manga
– Height 170 cm, weight 57 kg
– Featured works: Naruto, Karakuri, Bench (One-shot 2010), …